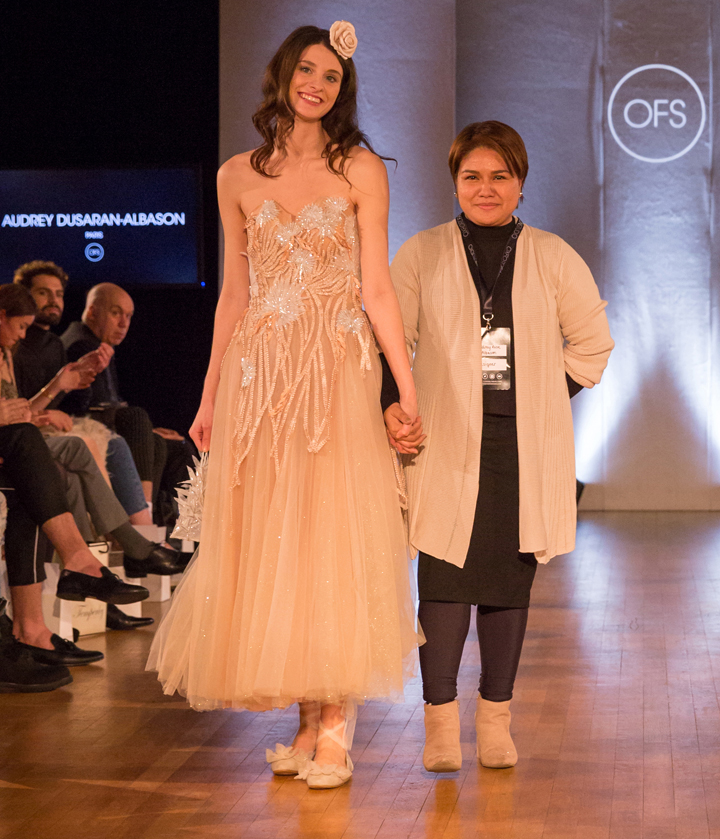 Audrey Rose Dusaran-Albason of Iloilo City is the lone designer from the Philippines to have participated in an intimate fashion show in Paris, France.
She showcased her collection aptly called "Gugma" (love in the local language of Hiligaynon) at the Paris leg of the Oxford Fashion Studio (OFS) last March 4.
The 32-year-old mother is making waves for her "feminine-eccentric" style.
Her work caught the attention of OFS, a UK-registered company that produces shows in Paris, New York, London, and Oxford.
"It felt surreal to be given a rare opportunity," she told The Manila Bulletin.
Her collection in Paris exuded the Visayan landscape—contemporary designs inspired by the varied beaches, rivers, and waterfalls. The dresses also infused handcrafted details and embellishments shaped into tree leaves such as anahaw or ilang-ilang.
She is fairly new in the fashion scene. She first worked as a nurse after graduating from Central Philippine University.
She would later quit the medical profession to study at the Fashion Institute of the Philippines and only made a debut of her work in 2014.
She also trained under the tutelage of renowned designer Francis Libiran.
via http://lifestyle.mb.com.ph/2017/03/11/visayan-designer-shines-in-paris-runway/