It has been two weeks since my grandmother's passing. She was the great "Mamerta" in my many stories and collections. She remains one of my best inspirations.
All those childhood summers I spent at her home in the province allowed me to see nature in all its raw beauty. Not to mention the many fun afternoons my cousins and I had rummaging thru her closet for dresses and shoes to play dress up in.
Lola, like most women her age, had a trusted modista, who custommade all her dresses for her. They were mostly for Sundays, when she had to go to church, and some for special occasions. They were simple but fit her to a T and oh how I loved all the little details! – the pleats, the gold and pearl buttons, the lace collars…
My mother and aunties would all laugh when I step out of Lola's room, wearing something of hers from whichever era and casually parade it all day. Pairing her pleated skirts with one of those threadbare white
t-shirts that were often given away as freebies to farmers from pesticide companies. ?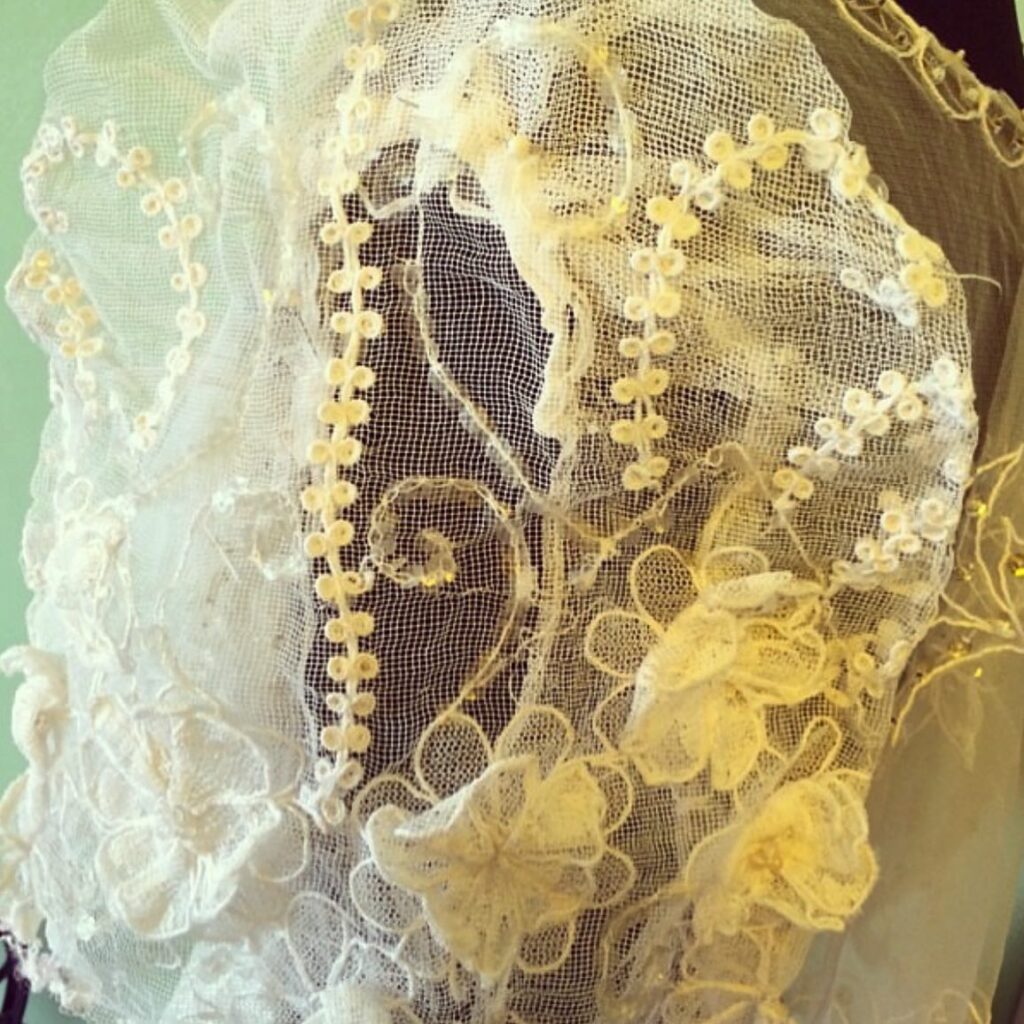 I posted this same picture back in 2015. Fresh out of fashion school I looked for heirloom pieces to study. This was my Lola Maming's wedding gown – circa 50's. The Filipiniana sleeves intricately detailed with lace applique and sequins. I was hoping to repair it and present it to her as a surprise someday. ??
I felt guilty knowing I could have done it all those years ago when I still had the time. But then I remembered, that wedding gowns are nothing but fabric, and thread and lace – and when they rip at the seams through the passing of time, it's the love stories and the fond memories that remain. ❤️