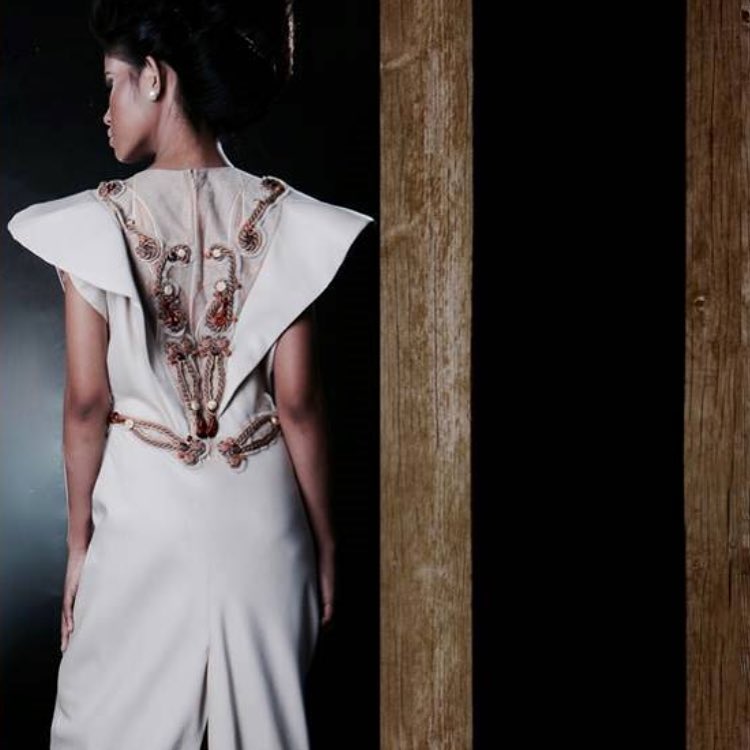 After getting noticed on Instagram, Pinay shows collections in Paris fashion show
A Filipina fashion designer made waves with her collection in the Oxford Fashion Studios show during this year's Paris Fashion Week.
Audrey Albason, from Iloilo, is the only representative from the Philippines at the fashion show.
She showcased her "Gugma Collection," which featured classic silhouettes and embellishments.
"My brand, in a way, becomes more relatable for the typical working mom, a typical wife who just wants to feel special once in a while," she said.
According to Albason, she posted some of her pieces on Instagram, where she got noticed by the show's organizers.
Despite her popularity, Albason assured her local clients that her designs will remain affordable. She usually charges between P5,000 to P20,000 for her pieces, depending on the materials used and the intricacy of the designs.
Albason is a nursing graduate but she decided to take a course on basic fashion designing.
She also feels grateful for being given the chance to show off her collections to a wider audience.
"It's something unexpected but I'm very thankful for them for giving me a chance, to have this opportunity to expose my brand to a bigger market," Albason said. – with reports from Dee Apilado, Europe News Bureau and Divine Sing, ABS-CBN News
via http://news.abs-cbn.com/overseas/03/21/17/after-getting-noticed-on-instagram-pinay-shows-collections-in-paris-fashion-show