January 12 seemed like any other ordinary day – revolving around my 1-year-old baby boy, Sage (who is my entire universe these days) and doing some household chores. Before going to bed though, I decided to check my newly opened email account (which I decided to make a month ago strictly for client inquiries). Imagine my surprise and disbelief then when an email with the subject heading of Paris Fashion Week jumped up at me from my phone screen, right next to that message we all receive from Andy from Google. I know right? Well like any other sensible, reality-oriented human I skimmed thru the message, laughed a little and forgot all about it. The next day though, I had trouble sleeping so I decided to check the message again and click on the links just to pass the time away. When these legit-looking PDF files started pouring in, my heart skipped a beat.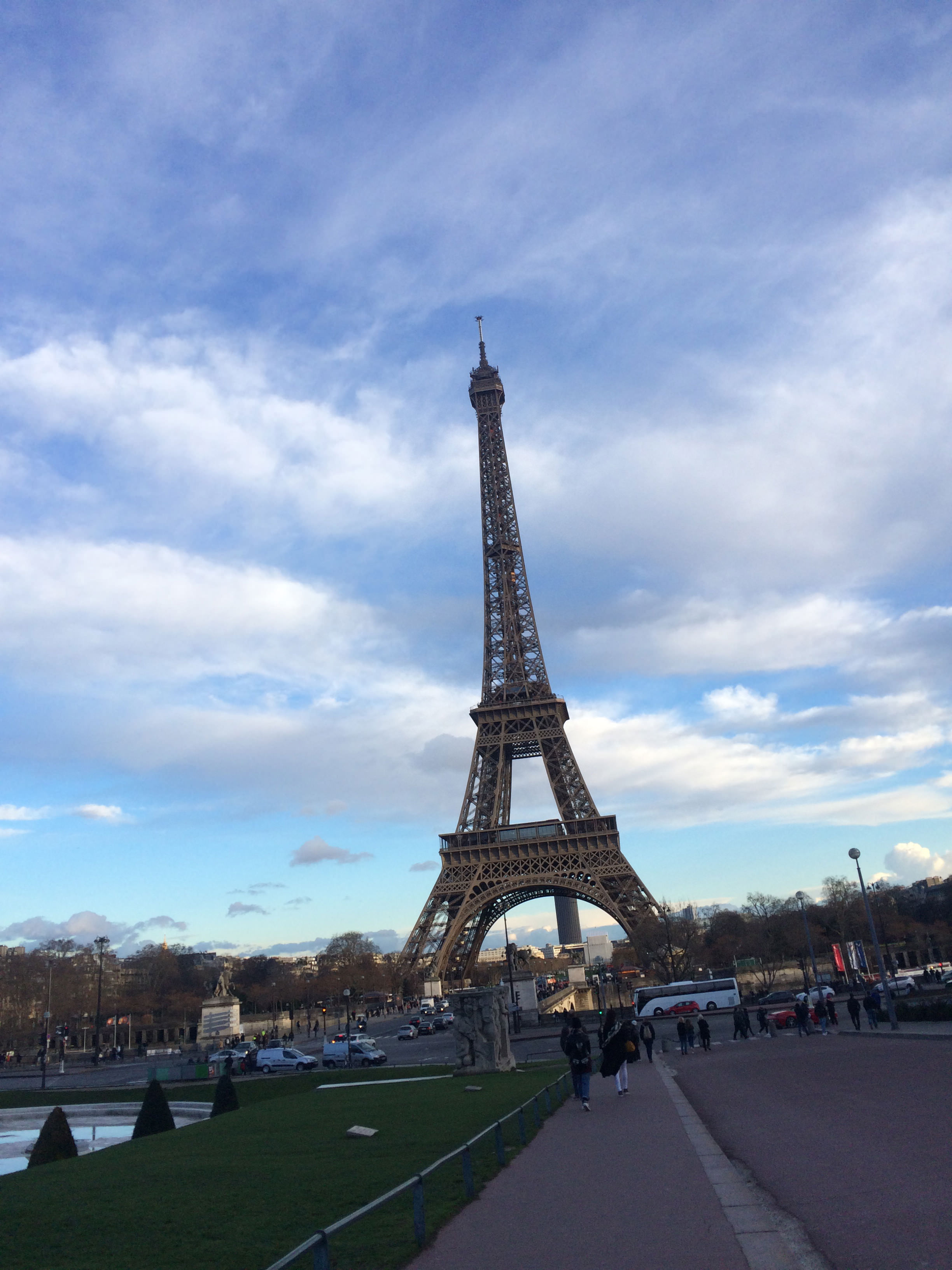 Fast forward to February 27, and I am about to board my plane to Paris (writing all this down makes it seem more like a dream really). I have literally never been anywhere else but the Philippines and I will be traveling some 7,000 miles alone. Of course I was horrified. All I had was my rough relationship with google maps and my equally rough handful of French phrases to carry me through. I visually imagined that if anything goes wrong, I can always snuggle up in a corner with my worn-out paperback copy of Ann of Green Gables and wait for my husband to rescue me. Hahaha.
After an eternity (21 hours and 30 mins to be exact), I was safe and sound in my hotel along Rue Moliere, just a few brisk walks away from the Louvre and all the other tourist spots.
Arriving on the 28th of February, I had a few days to spare before the show day on March 4, so I braved the cold weather and the intermittent rain to get acquainted with all the wonders of Paris. A fellow Filipina, Apple, was gracious enough to show me around on my very first afternoon in the City of Lights. We ventured into the dizzying world that is their Metro station from the Pyramides all the way to the Trocadero where I finally came face to face with the iconic Eiffel Tower. We saw other tourists perfecting the art of fingers-pointing-at-the-pyramid-tip-photos at the Museum Louvre. (Before I continue let me tell you how much more difficult it is to write all these places down as it is trying to say them in broken French) And we marched the entire length of Avenue des Champs-Elysees like wanna-be rock stars from the Place de la Concorde to the colossal Arc de Triomphe. Imagine walking uphill in this mile-long avenue with your high-heeled boots and you will definitely catch yourself giving a silent salute to these beautiful, well-dressed French women who sashay these Paris streets without breaking a sweat. It was a struggle for me, and yes, I was wearing my Keds! We walked along the banks of the River Seine while I, upon seeing the little makeshift shops lining the street, mentally calculated how much those vintage Vogue magazines cost in Philippine Pesos (and whether or not my haggling skills in Divisoria and Quiapo can still be of use here). The perfect ending to that marvelous afternoon though, was delicious sidewalk nutella crepe and some hot cappuccino.
A day before the show, I knew I was going to be nothing but a bundle of nerves. Not helping at all was the fact that by this time, I was feeling a lot of separation anxiety for leaving my little baby boy for the longest time yet. So I booked a day tour to the Palace of Versailles, just to unwind and keep my mind off things. (yes, it was a tour for my sanity and not my vanity, but it was absolutely gorgeous nonetheless!) Besides, I'm in the Fashion industry and who doesn't love Queen Marie Antoinette?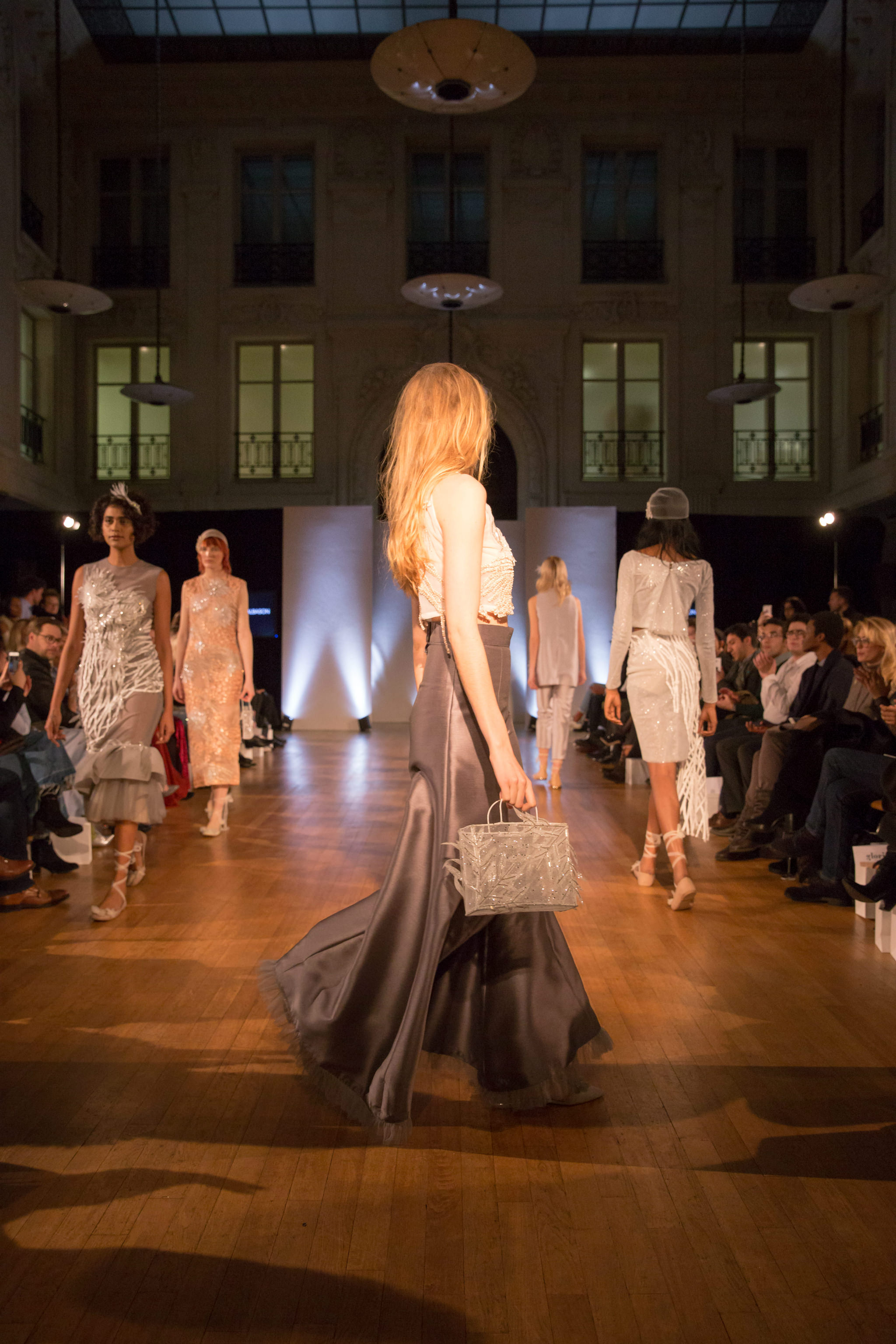 After a few hours, I found myself in an uber ride, on the way to Place Vendome. This was THE day, so I traded my trusted Keds with a pair of heeled boots I hastily bought at H&M, just to honor the occasion. This I would regret as soon as the first fitting was over and I realized I had to buy 2 extra pairs of shoes for the models who couldn't fit into the size 9 flats I bought from SM (they were from Parisian, see the humor in that, hahaha). Because it was raining so hard and the traffic was unbearable, I couldn't get any uber ride back to the venue. So there I was, in heels and without my coat (I assumed a nice warm car would be available courtesy of uber anyway) walking the length of Rue de Rivoli from Forever 21 to the corner at Rue Castiglione. The only saving grace of that walk though, was I discovered Angelina and the world famous Laduree along the way.
When Oxford Fashion Studio asked me to fill up a form detailing information about my collection, I didn't really give it much thought. I must admit, that the opportunity they presented was so totally unbelievable and somehow over-reaching for a recent fashion school graduate based in the little town of Iloilo, with nary a Philippine magazine feature or celebrity endorsement to her name, that I thought it was simply impossible that I'd get through this first step of the process. Sometimes I get a little too pessimistic for my own good. But looking back now, I think "Gugma" was a wonderful choice. The Visayan region is in a way underrepresented as part of the three main islands of the Philippines. Culturally, when people refer to the Philippines, there's nothing more recognizable than Manila and Tagalog. But I think the other lesser known Philippine dialects are just as beautiful and just as expressive. So "Gugma" it was, and "Gugma" it remained. In the native dialect of Hiligaynon, this word translates to "love". Its a popular word often used in several other visayan dialects – it is all-encompassing in its range and simplicity.
This collection is inspired by the natural landscape of the Visayan islands- filled to the brim with beaches, rivers, lakes, waterfalls, hot springs and other topographical treasures along with its abundance of unique flora and fauna. Tulle and luxurious silk gazaar in shades of soft grays, silvers and beige were embellished with lace and individually handcrafted fused tulle and glitter- layered and fused piece by piece and then cut out and beaded into shapes of Anahaw, Ilang-ilang and bamboo.
By 8pm, me and my friend Ruth (who doubled as my backstage assistant and has been the Angel Gabriel incarnate for agreeing to accompany me at such short notice) arranged the garments back stage. Being chosen to show as the finale is equal parts thrilling and nerve-wracking. As I saw my models line up before their walk, I felt light-headed and the threat of unsightly tears were beginning to form. Better than nutella crepes and cappuccinos, the warm applause of the crowd that greeted me as I bravely walked halfway through the runway was the perfect ending to my first Paris Fashion Week experience.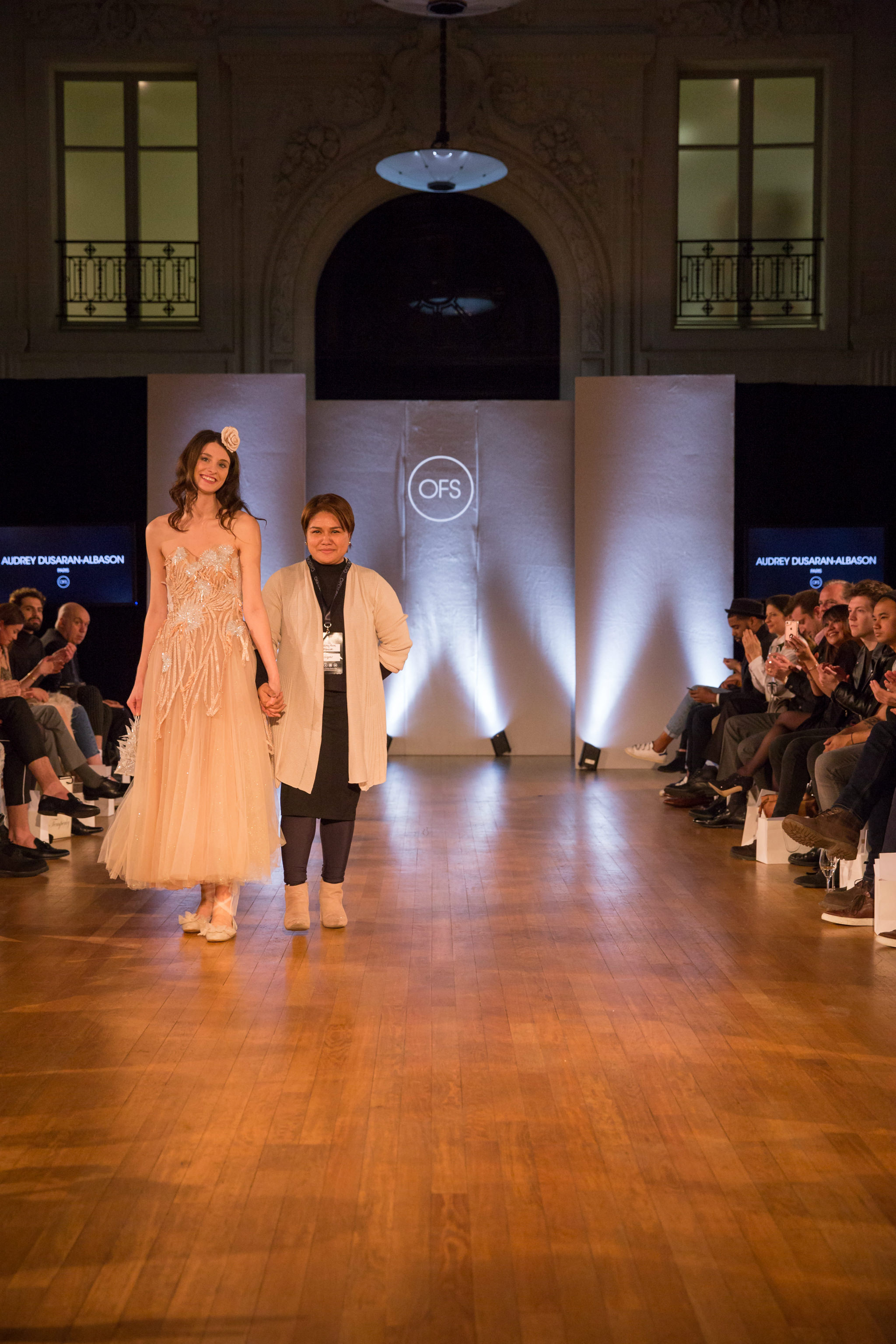 So, merci beaucoup Paris! It was one crazy beautiful adventure discovering you on my own. Losing myself in your cobblestone streets and all the while rediscovering the little girl inside – surprised that she's still unafraid, and absolutely hopeful after all this time.
I'm thankful for unbelievable, over-reaching dreams and the ability to pursue them. For the man beside me whose faith in me knows no bounds. For Sage and his many other mommies while I was away.
Anne of Green Gables, puts it so wonderfully when she says, "I've had a splendid time, she concluded happily, "and I feel that it marks an epoch in my life. But the best of it all was the coming home.