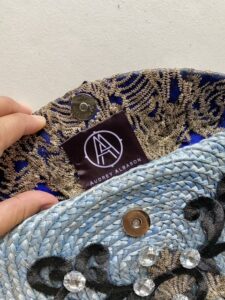 The Philippines is home to indigenous crafts that have been passed down from generation to generation. More so in the provinces and little islands dotting the archipelago. Away from the hustle and bustle of skyscrapers and city lights – many patient hands create masterpieces day after day.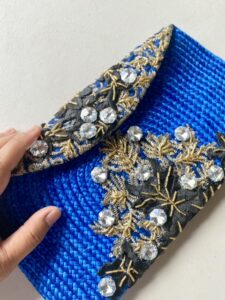 The abaca plant is native to these islands – a relative of the Banana, its fibers are meticulously extracted, cleaned and braided. Sometimes dyed into many colors, it is however just as beautiful in its natural hue.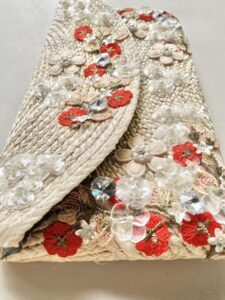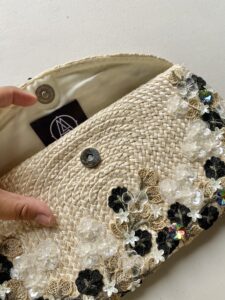 Our Abaca clutch bags are limited edition – made of hand-braided pure abaca fibers, remnant laces, beads and found pieces – each purse is one-of-a-kind and thoughtfully made.
It is truly a gift from the islands.